08 Apr 2022
How much does an interactive table cost? A complete guide.
| | |
| --- | --- |
| | Fernley Hewison |

| | |
| --- | --- |
| | 2 mins |
---
By now, you have surely seen the amazing interactive table, maybe you've seen a demo at a show, a flashy brochure pass over your desk, or a Facebook advert. You drooled over this thinking I have got to have one of those, then suddenly. Reality hits. It's £4000 to £5500 pounds! You quickly move on with disgust.
You are wondering however you can justify such a large cost for what seems like a 'giant tablet'. The fact is, not everyone can. However, I promise that by the end of this article you will better understand the features that make this table so valuable.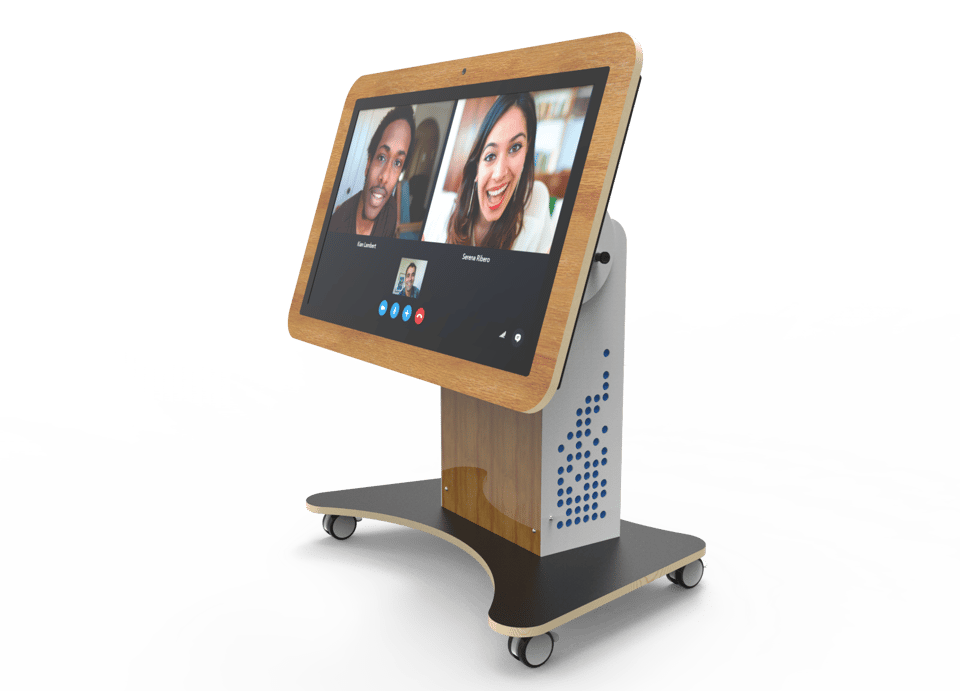 Rather than view it as a large, expensive tablet, think of it as you would a car. When making a purchase there are many different factors to consider – how fuel-efficient is it? Will I fit the kids in, and a buggy? How big is the boot, tinted windows? Oh, and the speaker system!
We just need to swap these questions out for: Is the screen durable? Does it have a built-in camera for videoconferencing? What is the specification of the speaker? Is it easy to move around? Does it need to be plugged into the mains? Is it height adjustable?
The interactive table is here to bring life and entertainment to all age groups, whilst being designed with the elderly in mind. A simple press of a button and the screen wakes up. Use the large icons to navigate to an app where you can transport residents to their favourite holiday location, snap a picture of the hotel and save the screenshot in their personal folder. Or you can find Joan's old School - "Wow the tree we planted in 1942 is huge now". Previous addresses, family members' homes, and famous landmarks all in one app - Google Earth - on our toughened, high definition, crystal clear, water-resistant, 39" screen.
The built-in battery (no, it doesn't have to be plugged into the mains all the time!) lasts up to 8 hours, allowing you to easily transport it to an individual's room for them to view some private documents, join a family zoom call, or maybe have a bit of quiet time alone watching a video.
The height-adjustable option is the only feature that increases the price of the table. In return you get the ability to raise the screen up high, so you can do a group activity, such as a singalong, or adjust to the right height for each resident whether they prefer to sit or stand.

So, why does the height-adjustable option cost this much?
Without boring you too much, a heavy hydraulic is included to ensure that the Table remains safe and secure. It has also been extensively crash tested to ensure it is safe for the care environment.
Don't get me wrong, the height-adjustable feature is certainly not essential, and the fixed height table still comes with a swivel screen that also allows you to put it into a table position to allow group games, such as dominoes, and puzzles. The great thing about playing a game or completing a puzzle on the interactive table is you never lose any of the pieces! This fixed height table is perfectly suitable for most activities, it is your call whether you feel that you can justify the extra expense for the height-adjustable version!
The beautiful wood finish around the beveled screen shows that this table has been designed in great detail, down to the puzzle shape join in the corners of the surround. During winter, the fire HD backdrop is exceptionally realistic complemented by the wood surround - in fact, I've had residents, more than once, tell me how warm the fire is!

The super tough screen is unlike any old screen. This strengthened screen has had ball bearings the size and weight of bake bean tins dropped on to it from a metre up. The table is also run into a wall to ensure the table will stand up to the test of time and be suitable for the care market.
As you can see, this one item has a massive variety of activities for your care home (and not just static games and video watching) why not use it to learn a language, do some communal singing or dancing - the list just goes on and on!
VIEW THE DIFFERENT OPTIONS
Request your free brochure now!!

Use the button below to request our brochure for more details and specifications.
Take a look at our extensive range - browse through now by clicking the following button